Installing or migrating to Microsoft Office 365 can make your systems run even smoother, with fewer technical issues, more stability, and often lower costs. Quesys is here to assist you.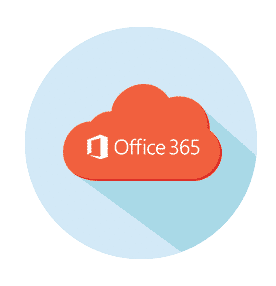 What is Office 365?
Microsoft Office 365 is a cloud-based service hosted by Microsoft. Instead of having Microsoft programs installed individually on your computers, each requiring updates and maintenance, the programs are served up from a central source through the Internet.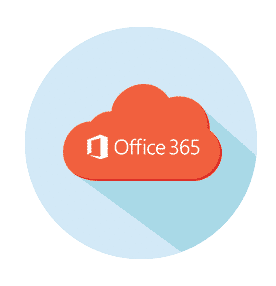 Is Office 365 Secure?
Office 365 services are backed by powerful security and have a guaranteed 99.9% uptime.
One of the nice benefits for large and growing companies is also that Office 365 is highly scalable. It can be used by companies of any size (even tens of thousands of workstations) and adding workstations is quick and easy.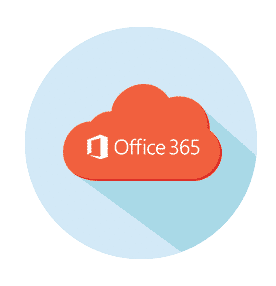 What Programs are in Office 365?
Office 365 brings together the staple Microsoft Office desktop applications (Word, IE, Exel, Powerpoint, etc.) with other useful cloud applications like shared calendars, cloud-based email, instant messaging, video conferencing, Skype, and business file sharing.
Office 365 services are enterprise-grade and hosted by Microsoft. This means that Microsoft keeps them up to date for you. And they work seamlessly with the Microsoft Office applications your employees are probably already using.
With Office 365, there is no upfront investment. And since they are largely familiar Microsoft products, there is minimal training and little to no disruption for your team.
Talk to Us About Office 365
We'll help you decide if Office 365 can save your business time, problems – and money.
Contact Quesys Technicians
6855 Av. de l'Épée, Suite 312 Montreal, QC H3N 2C7
T: 514-394-1040
IT Service and Support Region
Quesys is a Montreal IT business computer support company. Our IT technicians serve all office computer technician needs throughout Montreal and the surrounding area including Laval, the West Island, South Shore, Eastern Townships, and the Laurentian region. We also provide remote technical support for areas outside our immediate location.